Our Shorts Aren't Just for Swimming!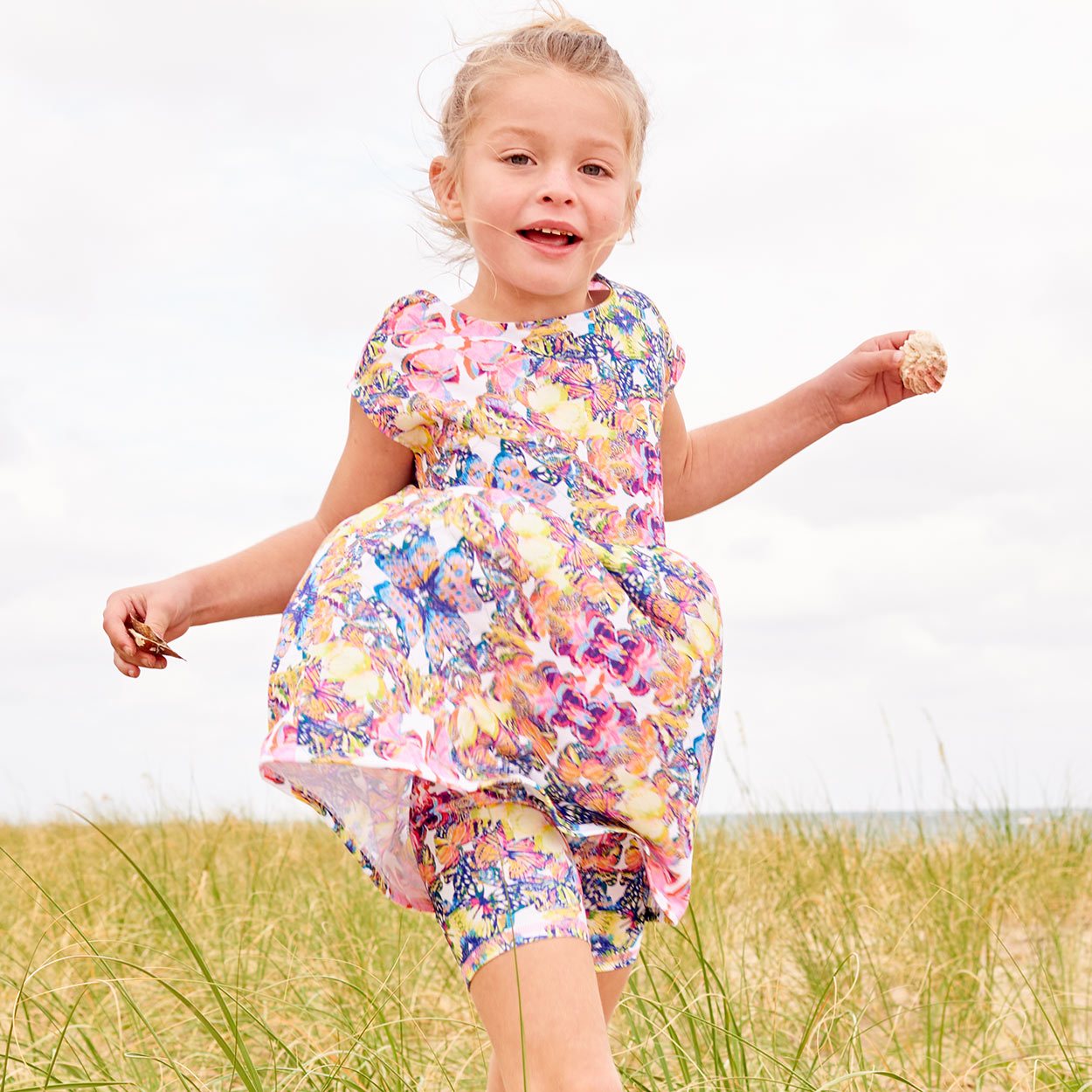 THIS SUMMER FAVORITE IS A SMART CHOICE FOR BACK TO SCHOOL
So here we are in August. Where did summer go!? Hopefully there are many beach days ahead, but back to school is on the horizon. With this comes back to school shopping, and discovering that clothes which previously fit in May might not fit in August due to the latest growth spurt. Enter Sun Pop Life shorts! Our shorts are a three-season miracle that go from the beach and sandboxes, to the playground and gym class. In some lucky locations they can be worn all year!
The best part is that UPF 50+ shorts are a very versatile layering piece. Kids love capsule wardrobe dressing because having just 10-12 items of coordinated clothing that work well together makes picking an outfit simple, and gets them outside quickly. Parents love flexible pieces that get worn all the time making them an affordable choice based on repeat wearing. Shorts are great under dresses, especially as a matched set, but those same shorts are super casual with a t-shirt. Add a hoodie and you are set for the changing temperatures of any day cool to warm and back again.
Girls especially love to wear our shorts as cartwheel shorts.  "What are these?" you may ask… Cartwheel shorts are intended to allow worry-free play by providing coverage under dresses and skirts. Girls can freely hang upside down on the jungle gym, swing from bar to bar high up on the horizontal ladder, glide easily down slides without friction burns, and jump rope double dutch with feet flying. Clothes should never get in the way of fun! Of course, boys can do all of the same activities in their shorts too!
Not all shorts can do all of this so well. Our shorts are sized for a great, comfortable fit. They pull-on easily with an elasticized waistband. The length is not too short and not too long. Our mid-length shorts for boys or girls prevent chafing and solve the problem of sand getting to places it shouldn't be. Four-way stretch fabric and quick-drying properties keep kids cozy. Breathable fabric insulates skin from heat and cools the skin off when wet from water or sweat. We designed our shorts from the ground up to be the most versatile we know of.
Stock up on kids' favorite Sun Pop Life shorts. Seasonless, stretchy, sustainable, and a great staple for everyday!