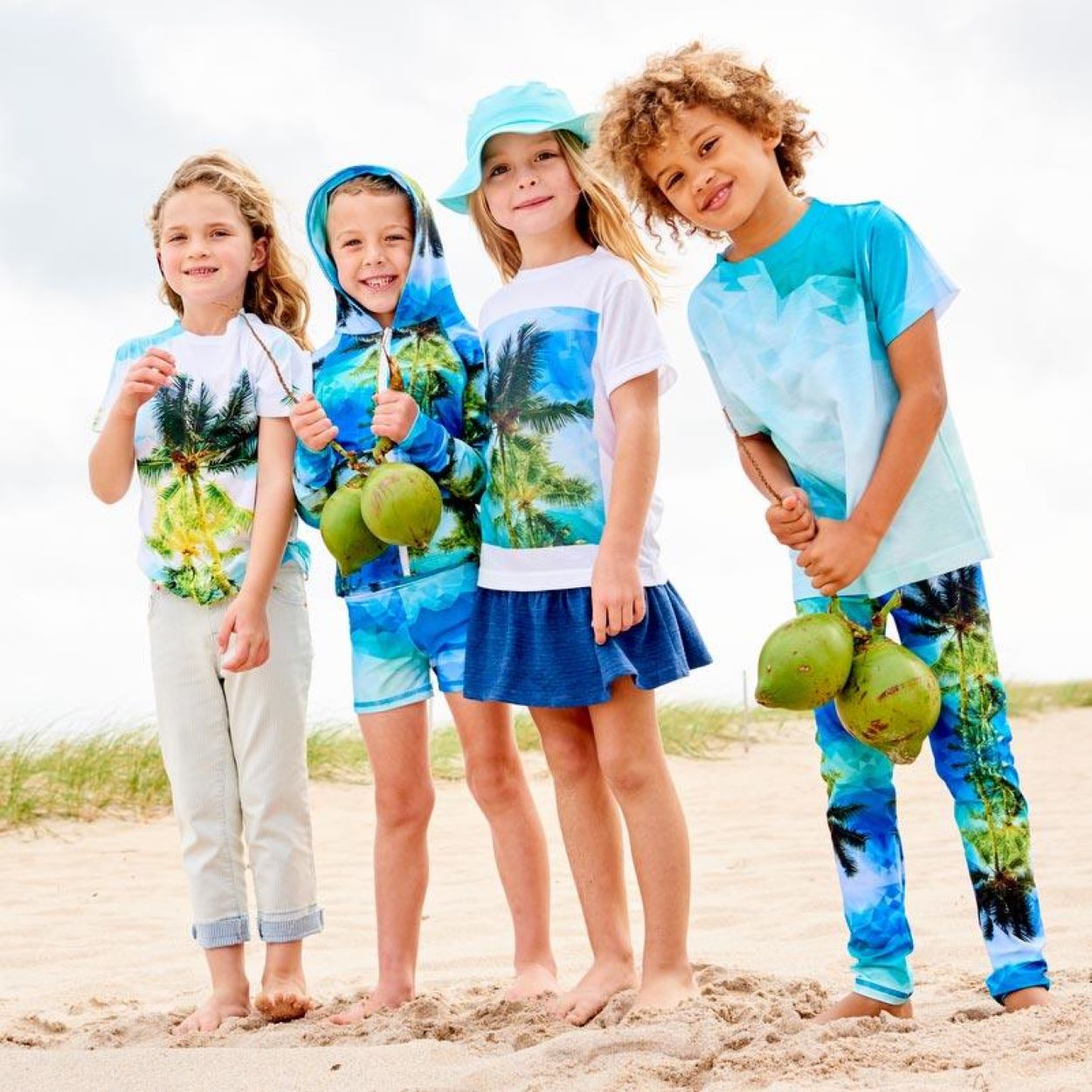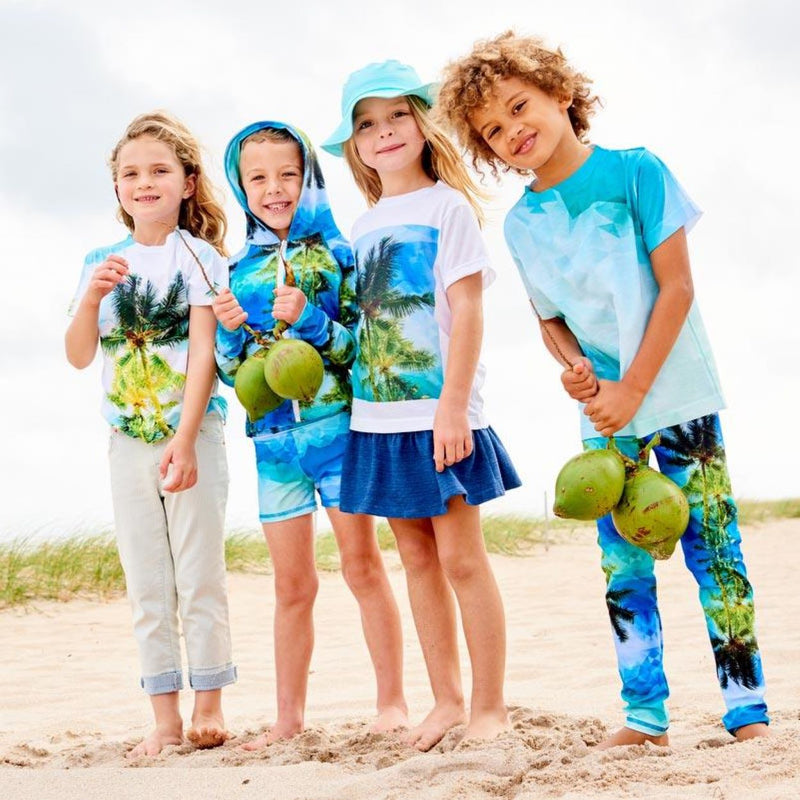 ENDLESS VARIETY OF COMBINATIONS LET KIDS SHOW THEIR PERSONALITY 
Capsule wardrobes have been gaining in popularity. In case the trend has escaped your attention, a capsule wardrobe is a limited number of articles of clothing (usually of 10-20 pieces) that can be combined into numerous outfits that look well-put-together. Thankfully, accessories such as hats and sunglasses don't count in the total. So why has this trend gained so much of a following? People find themselves with closets full of clothes but "nothing to wear." What they have either doesn't fit, is not a comfortable cut, too short, too long, just plain "blah," or was an impulse buy. Adults who have embraced the "capsule approach" have been surprised by the time they save having an easier way to choose their clothes in the morning. Having items that are of high quality material and construction also makes them comfortable in their daily choices. Layering and coordination are key factors in choosing what pieces of clothing to put in the capsule. This idea is perfect to apply to kids too!
Kids know what they like to wear. There is always that favorite shirt that a child wants to wear over and over (and over) which has to be snuck into the wash at night. Kids won't tolerate uncomfortable fabrics and readily pull at itchy collars or cuffs. Their faces show pained expressions when they have to wear something restricting or boring. They love picking their own outfit combos, sometimes putting on crazy pairings that they insist are perfectly fine to wear in public. Kids are super sensitive to temperature changes and the damage the sun causes at an early age, but don't want to stop what they are doing to apply full-body sunblock every few hours.
It's easy to find a favorite! Shop the latest Sun Pop Life T-shirts. 
Sun Pop Life is the perfect choice to create a kids capsule that they will love and is perfectly designed with a system of multipurpose, interchangeable pieces… throw on a combination of UPF 50+ pieces like the rash guard with shorts or leggings for beach play and swimming... then switch out the rash guard for a moisture-wicking dress or T-shirt for a nice lunch out… when it gets chilly in the evening add the UPF 50+ hoodie. The designs are unique and child approved for being instant re-wear favorites! 
Built in UPF 50+ sun protection is essential in keeping kids protected as they transition from active play to picnics to parks. Our products were designed from the ground up with comfort and coverage in mind. No chafing, or itchy fabrics, and no chemical treatments so adults can feel good about their choices. Building a layered outfit or whole wardrobe of multifunctional Sun Pop Life pieces equals easier sun protection, since only exposed skin needs sunblock applied.
Our system of hybrid items includes graphic T-shirts, photo T-shirts, long sleeve rash guard tops, hoodies, shorts, leggings, dresses, hats, and sunglasses! Imagine going for a vacation or weekend at grandma's and letting the kids pack everything they need in a combo of easy-care pieces! They can go from swimming to beach play because the materials are quick drying. Layering is key to a flexible wardrobe.
DRESSES, LONG SLEEVE RASH GUARDS, and HOODIES!
Kids want constellations, owls, pirates, swans, palm trees, unicorns, and sharks…they don't pay attention to things like UPF ratings or how well clothes hold up. Sun Pop Life designs are fun… It's Sun Protection your kids will want to wear!