Free Kids Masks for all Shoppers during Memorial Day Weekend!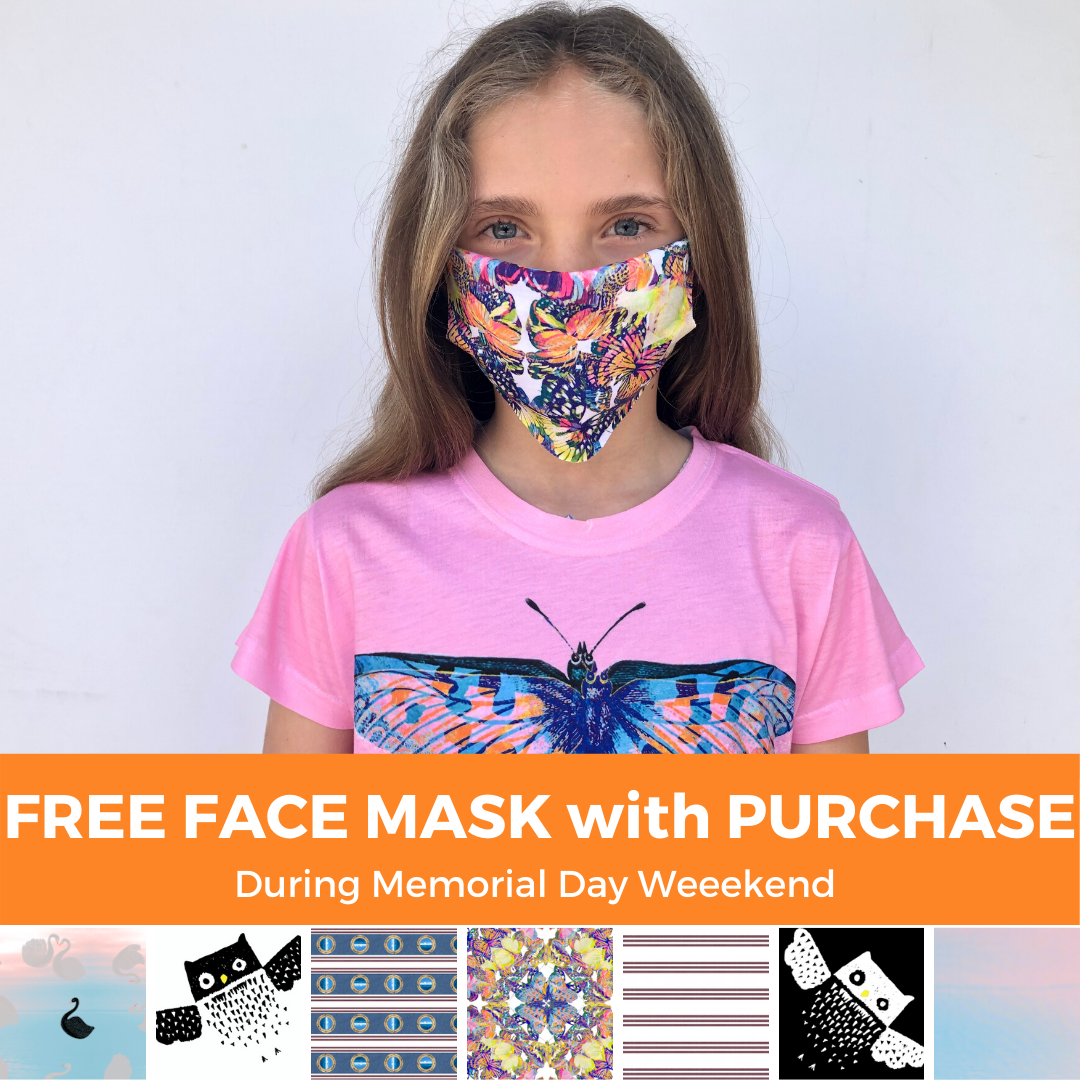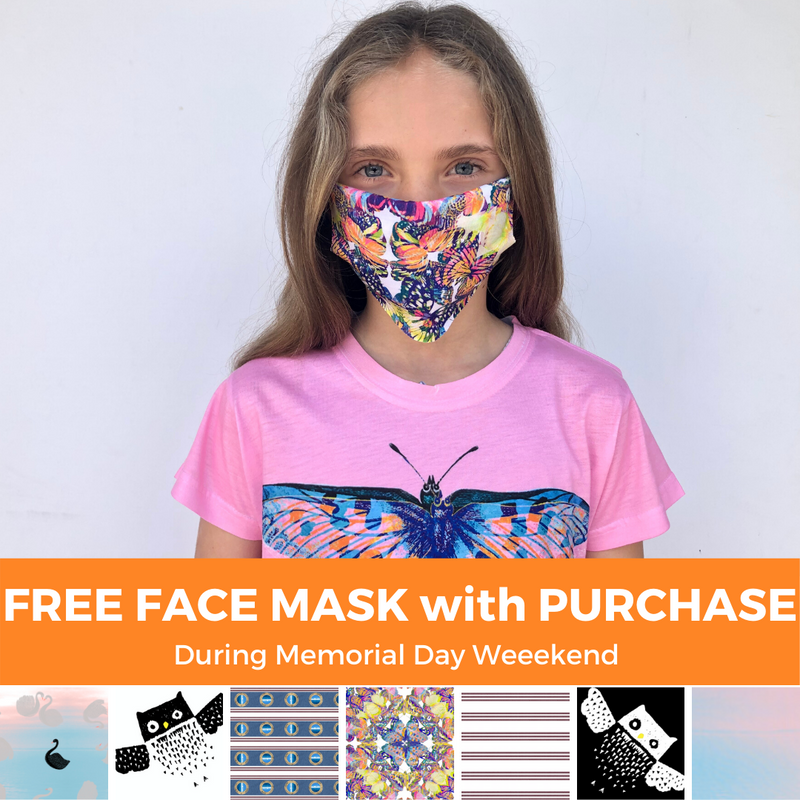 This year, Memorial Day 2020 will be one of a kind. Stay at home orders, quarantine mandates, and social distancing regulations due to the Covid-19 pandemic may interfere with how we, as a nation, have traditionally celebrated this holiday. However, our hearts will still be filled with gratitude towards the brave men and women who gave their lives for our freedom. 

The unofficial start of summer arrives packed with sales offers earlier than ever. Your inbox will be inundated with reminders of sales that are running for quite a while with big savings and deals in every category imaginable.
Have fun under the sun.
Celebrate family and freedom.
Make memories to outlive any pandemic while being socially responsible and wearing sun protection - what a great combination! 
I love Sun Pop Life and what we have created with this little brand. During these past weeks, I have made a few face masks to give to your children as a gift.
SHOP and Get a FREE KIDS FACE MASK with a purchase during Memorial Day Weekend. Sun Pop Life's KIDS FACE MASK are available in:

Three sizes: Small 2-6Y, Medium 7-11Y, and Large 12-16Y.

Six fun prints: Butterflies, White Owls, Black Owls, Red Stripes, Pastels, Swans, Denim Stripes.

Breathable, cool-comfort polyester that feels like cotton with advanced moisture-wicking technology.

Lightweight, four-way stretch ideal for protective face masks.

Wrinkle-free and stain-resistant material with minimal shrinkage that can be machine wash and tumble dry.

Knitted, printed, hand made and packaged in California, USA.
While we are keen to get outside, see others, celebrate life, and see all the beauty surrounding us. Let us honor the heroes whose contribution gained liberty for all by keeping ourselves and others safe.

Happy Memorial Day Weekend!