2021 Updates On Sun Safety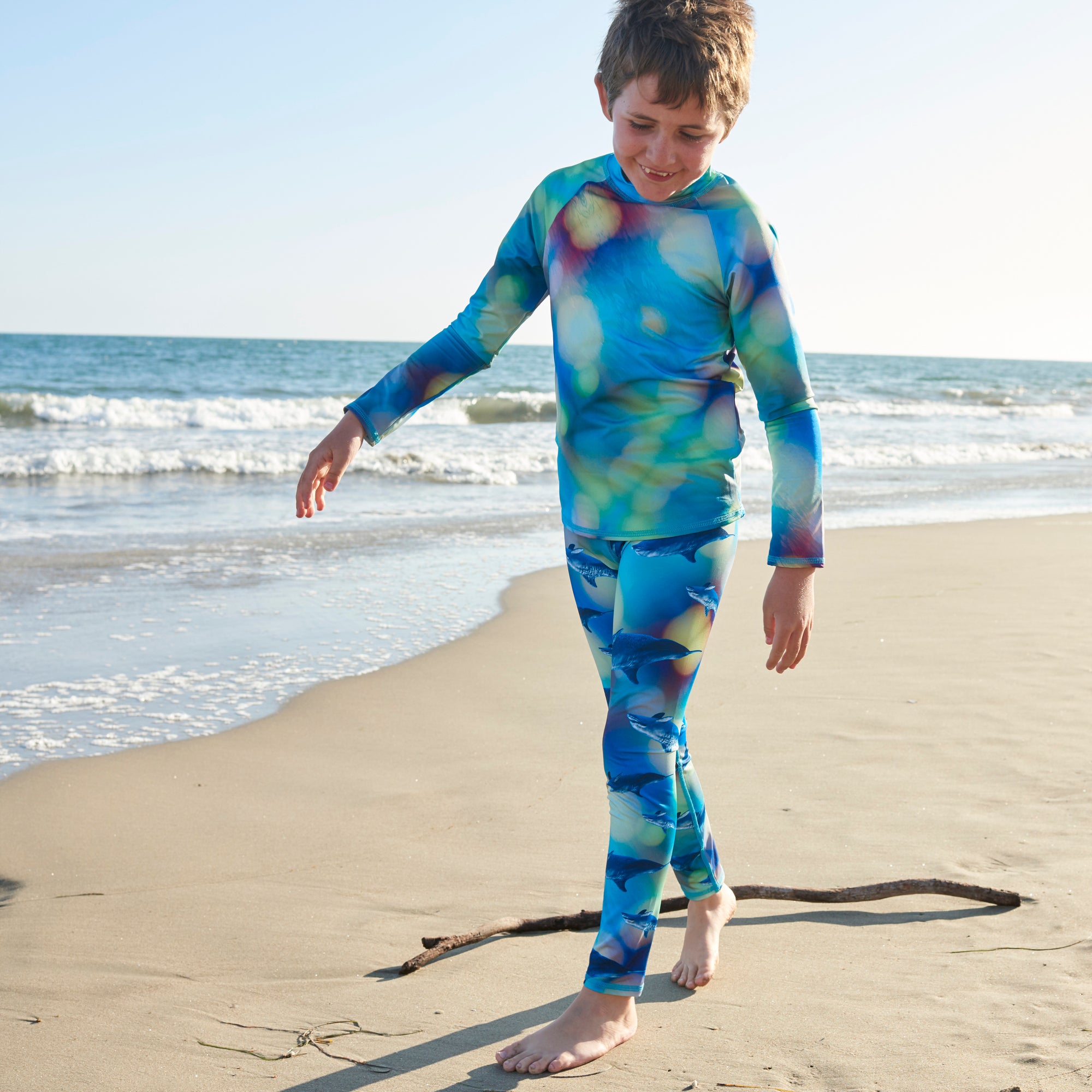 A Brief Overview Of UV Protection Recommendations
When it comes to sun protection and keeping your skin healthy, there are some practices that remain tried and true, and others that emerge along with the progression of new research and scientific insights. That being said, 2021 presents a great mixture of the best practices, as it offers updates on pre-existing wisdom on sun safe practices, as well as cutting-edge innovations in modern medicine and skincare-oriented product development. Textiles and fabrics also play an integral role in protecting against the sun, and that's why we've developed products that are effective against UV rays.
In this blog, we'll take a look at what the research and recommendations in 2021 have to suggest regarding skin health, UV radiation protection, and skin cancer prevention. Whether you're a parent or a concerned adult who wants to learn more about the conversation regarding sun protection for youth, consider this your annual guide to teaching, planning, and preparing for sun safety as a long-term habit for your family.
Get Dressed For The Great Outdoors
It holds just as true as ever in 2021 that covering up your skin or your child's skin with clothing or another fabric while spending time outdoors can dramatically reduce the risk of sunburn, rash, and even certain cancers. However, it can be difficult to know which fabrics are ideally suited for sun blocking purposes, and which one of these is the most appropriate for your skin type and other factors, such as your current location's climate and temperatures. 
Obviously, it's best to conceal as much bare skin as possible in order to maximize protection of your complexion. However, on a hot summer's day, the last thing you or your child will likely want to do is wear layers of heavy clothing that generate even more excessive levels of heat. According to the Skin Cancer Foundation, there are certain fabrics that protect better than others, and may be even more comfortable to wear outside, too!
Good: Dark-colored, natural fabrics; loosely fitting clothing

Better: Denim, polyester, and other close-knit synthetic fabrics

Best: Sun blocking Fabric with UPF 50+ (ultraviolet protection factor)
Practice Positive Daily Skincare Habits
Although a daily skincare routine has always been seen as favorable, research now suggests that it matters more for long-term anti-aging benefits than many people give it credit for. First and foremost, make sure that if you plan to be outdoors for an extended period of time, you put on a fresh layer of sunscreen to protect exposed areas of skin. Aim to do this at least 15 minutes before you leave the house, as this is the average amount of time it takes for the SPF-related ingredients to activate and fully protect the skin. You'll also want to reapply sunscreen every two hours for optimal efficacy.
In addition to using sunscreen everyday (even if you don't leave the house, it's a good idea to put it on your face), you should also find a skincare routine that works for you, your child, and your complexion needs. These vary depending on skin color, type, and lifestyle factors, but in general, you can't go wrong with a gentle facial cleanser, hypoallergenic toner, and lightweight moisturizer.
Check In With Your Dermatologist 
If you don't already have a dermatologist in your personal contact list of healthcare specialists, ask your child's pediatric care provider for an in-network recommendation. With skin cancer more prevalent and widespread than ever, it's highly encouraged that those with young children and a family history or genetic predisposition to melanoma have checkups with a qualified dermatologist. This can help monitor the changes in your child's skin over time, and actively monitor potential warning signs of cancer or other unwanted conditions.
Shop the "Best" Gear For Skincare in 2021 at Sun Pop Life
If you're a parent in the market for UPF 50+ fabric clothing for your kids or family, look no further than Sun Pop Life. Shop our wide selection of sunblock apparel and rash guard clothing, with sizes available for babies, toddlers, and children — plus, enough designs and color options to satisfy any kiddo's fashion preferences — Sun Pop Life is your one-stop shop for skincare-friendly fashion in 2021. Our products feature chemical-free fabric that is lab tested for UPF 50+ protection, and it blocks 99.8% of ultraviolet rays!